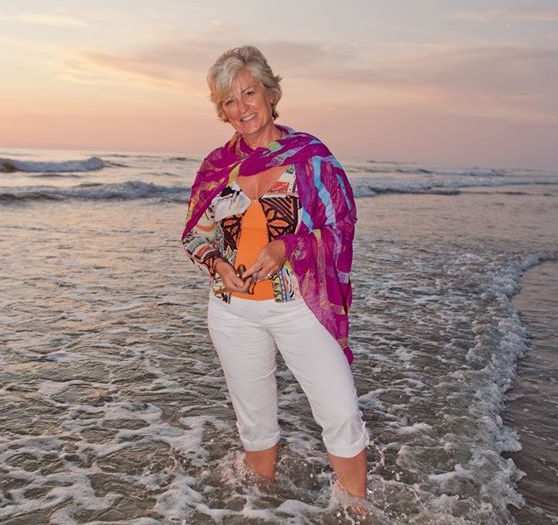 Founding Teacher; 2008 - Current
Diana Shimkus, LCSW is a California licensed psychotherapist actively practicing in Encinitas, California since 1985. As co-director of North Coast Counseling and founder of Everyday Mindfulness, Diana offers a variety of programs, courses and opportunities for mindfulness training to those experiencing the effects of a significant life stressor such as physical illness and their treatments, life transitions, chronic pain and its management, anxiety, depression and the ordinary daily life stress that results from the very fact of being alive. Diana has been teaching Mindfulness Based Stress Reduction (MBSR) since 1996 and has completed the seven-day health professional training and Teacher Development intensive (1998) through the University of Massachusetts, Center for Mindfulness. Since that time, Diana has continued to further her training and practice and commit her life's work to cultivating and teaching mindfulness through a variety of settings including the San Diego Cancer Center, Scripps Research Institute, corporations, schools, hospice and other health care settings. Diana also provides private individual, couples and family psychotherapy from her home office in Encinitas, California. Diana is devoted to the cultivation of wholesome, healthful and loving relationships with ones self and others in everyday life. Please contact Diana at diana@everydaymind.com or (760) 310-2920.
Pete Kirchmer is the founder of Mindfulness Based Health and is the Assistant Director for the UCSD Center For Mindfulness mPEAK (Mindful, Performance Enhancement, Awareness & Knowledge) Program. Pete specializes in coaching his clients in applying the practice of mindfulness to making healthy lifestyle changes as well as improving performance in life, work and sport. Pete has completed training to teach Mindfulness Based Stress Reduction (MBSR) through the U Mass Oasis Inst., holds a BS in Exercise Physiology, and is a Certified Professional Life Coach through the Coaches Training institute, Center for Applied Positive Psychology and Wellcoaches. Pete is also a certified STOTT Pilates Instructor and efi Sports Medicine Master Trainer.